Ingram Planetarium
Posted on 08/01/2013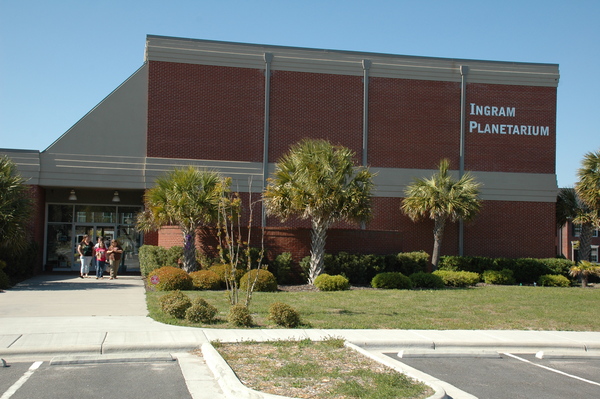 The next time you Visit Brunswick Beaches, stop on in to a truly unique experience—The Ingram Planetarium. The only place of its kind in Brunswick County, this state-of-the-art HD digital projection displays the universe in an unparalleled manner. Couple this with their surround sound system and the universe becomes the ultimate place for creativity and wonderment alike! This 85-seat SciDome Sky Theater ensures that every ticket holder gets a great view!
The universe is at your fingertips with Ingram Planetarium. From educational programs about space exploration and astronomy to amazing laser shows complete with music these interactive events gives children and adults a chance to explore the depths of the space.
Be sure to check out the Galaxy Gift Shop on your way out for the latest in space-themed gifts to take home with you.
All-day admission is $8 for adults, $6 for seniors and students, $4 for children ages 3-4, and free for ages 2 and under. Programs and hours are seasonal. Call 910-575-0033 or check the website: http://museumplanetarium.org/ for current listings.
Tagged: Ocean Isle Beach |