Where to Stay and Dine in Calabash NC
Posted on 11/21/2013
When you hear the word "calabash" do you think of seafood? You'd be right, if you do! But did you know that Calabash-style seafood originated in Calabash, North Carolina? This area is famous for not just its seafood but also the phenomenal golf courses and shopping venues the area provides. If you're planning a trip to the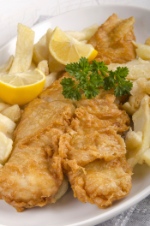 Brunswick Beaches and are looking for affordable lodging and dining around Calabash NC, take a look at the information we provide right here on our web site. We have a directory that makes it easy to see your choices for dining and the many Calabash NC accommodations available in this area.
No matter if you're searching for hotels in Calabash or prefer the luxury found in vacation homes, condo rentals, and villas, we have an excellent starting point for you. For those that prefer to be as close to nature as you can be, you'll enjoy knowing there are campgrounds available, too.
Whether you're coming here to spend the holidays, visit relatives and friends, or to play some golf on the area's many courses, you're going to be centrally located to everything going on in the area.
With Wilmington, NC, to the north, the Brunswick Beaches to the east, and the famous Grand Strand of Myrtle Beach, SC, to the south, everything you want to experience while you're here is just a short drive away. Come experience the area, choose from among the many accommodations in Calabash NC and be sure to have some seafood while you're here!
Tagged: Southport | Brunswick Business | Ocean Isle Beach | Sunset Beach | Holden Beach | Oak Island | Shallotte | Calabash |