Sparkling Mint Raspberry Sangria
Posted on 07/09/2014
What's better than a light fruity cocktail on a hot day? A light fruity cocktail on a hot day at the beach! This cocktail recipe is an Ocean Isle Beach favorite, and is sure to be a hit with your family and friends this vacation. 21 and older only please!
Not at the beach? Bring a taste of Ocean Isle Beach home with this refreshing summer cocktail!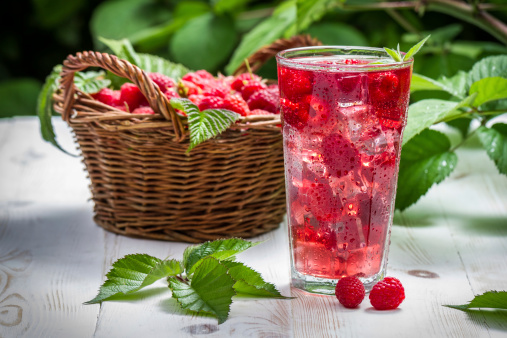 Ingredients
½ pint fresh raspberries
5 sprigs of mint
2 tsp of sugar
1 (750ml) bottle of sparkling wine
1 cup of raspberry vodka
1 (12 oz) can of club soda/soda water
Directions
Wash raspberries, and remove mint leaves from stems
Add half the mint leaves, half the raspberries, and sugar to a mixing bowl
Pour some soda water over top of the mint leaves, raspberries and sugar
Muddle together with a fork, spoon, or utensil of your choosing
In a pitcher add sparking wine, vodka, and remaining soda water, raspberries and mint
Add the muddled mixture
Stir
Server over ice and enjoy!
Looking for more cocktail ideas? Click here to view our Brunswick Beaches cocktail library! Please drink responsibly!