Winter Weather Again?
Posted on 02/11/2014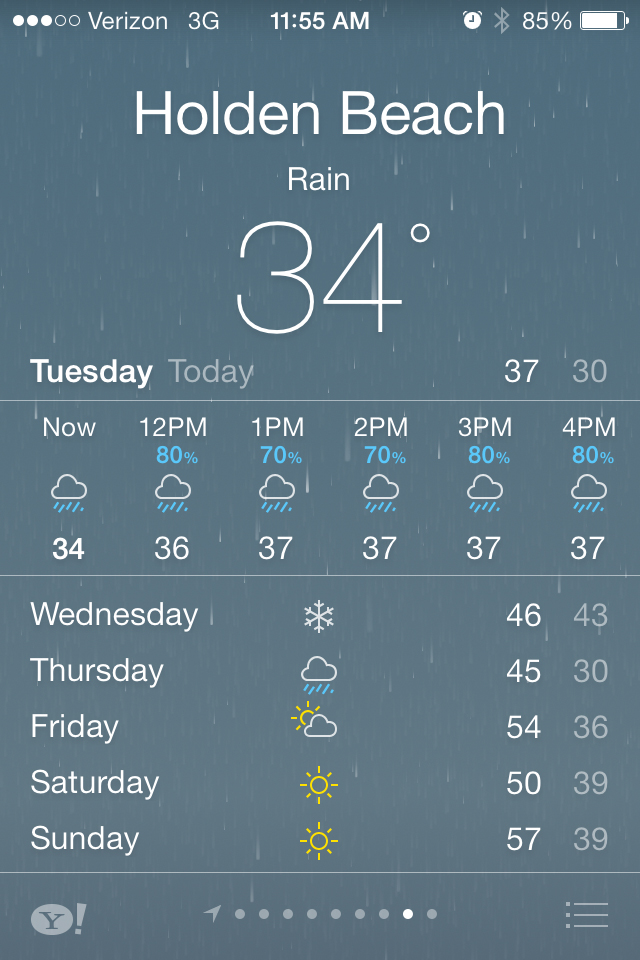 It looks like we might be in for some more ice or sleet here in the Brunswick Beaches this week. As of right now, they're saying the snow is going to stay inland, but we still have a chance of ice or freezing rain. This is very unusual weather for this area! I can't brag to my friends up north about my weather here this week! It's okay though, because I know once it passes it'll be in the 50's/60's again next week. I don't have the wardrobe for this weather! It doesn't appear that it is going to be as bad as it was last time, so thats good. Stay tuned for more weather updates. If you're in town, send us your comments or pictures on Facebook or Instagram!
Tagged: Southport | Brunswick Business | Ocean Isle Beach | Sunset Beach | Holden Beach | Oak Island | Shallotte | Calabash |