Spend the Holidays in Our Accommodations in Ocean Isle Beach NC
Posted on 11/20/2013
If you're making plans to spend the holidays on the South Brunswick Islands this year consider the Ocean Isle Beach NC accommodations available here. You'll find our accommodations in Ocean Isle Beach NC to cover every type imaginable from hotels and Inns to oceanfront beach rentals and spacious homes that come with their own beautiful pool and Jacuzzi.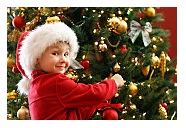 The assortment of properties that are available in Ocean Isle Beach vary in size, style and features. You'll appreciate that there are many specials going on all the time. During this time of the year, you can save money with the off-season rates. Come for the holidays, decorate your winter vacation rental any way you like, and enjoy spending your holidays at beautiful Ocean Isle Beach North Carolina.
If walking for miles along the beachfront is how you find serenity, you're really going to love spending time on Ocean Isle Beach! With miles of beachfront, vast ocean views of the bluest water, and the scent of salt water in the air, this may just be your best Christmas ever!
Come join us for Christmas at the Old Bridge on Monday, December 9 from 5:30 to 7:30 p.m. at the nearby Old Sunset Beach Bridge in Sunset Beach. There will be Christmas carols, holiday lights, decorations, goodies, and signs that the Christmas season is upon us. The Old Bridge Preservation Society invites you to come listen to holiday music sung by local soloists including Sunset Beach natives Linda Ladrick, Mandee Williams, and Tain Collins and then participate in a community sing-a-long to spread holiday cheer! Refreshments will be served and Christmas spirit will be everywhere. This is the Old Bridge's way of thanking the community for their continued support all year long.