About Brunswick Beaches
Visit Brunswick Beaches is your one stop vacation plann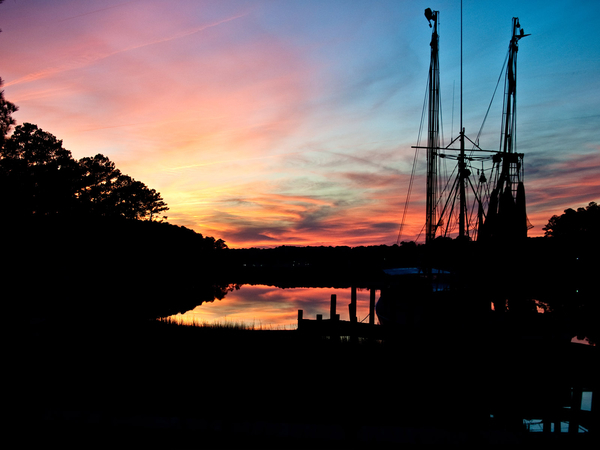 ing shop! Learn about our towns, where to stay, and what to do while you are here by browsing around our site. Our goal is to help make your vacation a memorable one. Visit Brunswick Beaches has been built by InterCoastal Net Designs, a leader in Website Design and Internet Marketing, located right here in Brunswick County. We live right here in Brunswick County, and know all that the Brunswick Beaches have to offer. We are passionate about the area, and want to share our love and knowledge with you!
Brunswick County, North Carolina, is the most southern county of North Carolina on the East Coast. Considered the very northern tip of the Grand Strand, it has the beauty of the Carolina Beaches, with out the hustle and bustle of Myrtle Beach. If you are looking to vacation a charming southern town, the Brunswick Beaches are the place to be. Each town has it's own unique charm, check them all out, or find your favorite to come to year after year!
Nestled in between Wilmington, North Carolina and Myrtle Beach, South Carolina, the Brunswick Beaches are often overlooked. But the charming atmosphere keeps those who have experienced it coming back year after year. State of the art beaches, restaurants, golf courses, shopping, and more! This is the perfect place for a quiet family vacation, or a nice romantic getaway. Most places in Brunswick County do not rent to those under the age of 25, which helps us keep our quiet, family oriented atmosphere. That doesn't mean we don't have our share of fun though! Each island has its own set of restaurants and bars so you can kick back, relax, and enjoy yourself. You can even find local hot spots with live music!
A week isn't nearly enough time to discover all there is to discover at The Brunswick Beaches, so make the most of your time by researching prior to arrival. Are you a big fan of fishing? Why not go on a fishing charter while you are here? Are you a golfer? Great! We are known for our golf courses! Dine out, eat in, or just relax on the beach…. It's up to you!
While it is no secret that the Beaches of Brunswick county are a great palce to visit, it is also a wonderful place to call home. The local job market is mostly comprised of the Tourism, Real Estate, and Energy industries. Some of the major employers in the area are The Brunswick County Board of Education, Progress Energy, and J. Arthur Dosher Hospital. Green jobs are on the rise and since 2012 our community has seen significant growth in employment for Hydro-power Engineers, and Solar Panel technicians. For more information on Green Jobs in Brunswick County visit www.brunswickgreen.com
Instead of getting blinded by the neon lights of Myrtle Beach this year, Discover the Hidden Treasure of The Brunswick Beaches!