Looking for a treat while you're at the beach! The shops below are the place to be! Whether you are looking for homemade ice cream after a evening out shopping, or a nice iced cappuccino to start out your day, these Brunswick Beaches shops have just what you're looking for. Don't forget to get some candy to bring home- Save it for later, or share it with those who weren't lucky enough to visit the Brunswick Beaches this year. You're on vacation, why not splurge a little?
Featured coffee-candy-ice-cream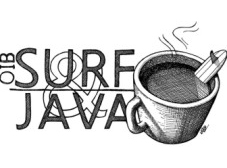 OIB Surf and Java
We are a boutique style surf and coffee shop in Ocean Isle Beach, NC. If you're looking for a locally owned, full service surf shop that carries unique clothing brands, surfboards and surf accessories we are just what you are looking for. OIB Surf ...
6278 Beach Drive SW Unit 6 Ocean Isle Beach,
910. 575.6277
Click for More Info
Featured coffee-candy-ice-cream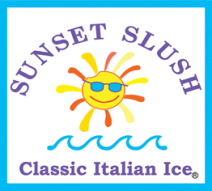 Sunset Slush
The finest and most flavorful Italian Ice arrived via Sunset Slush - Classic Italian Ice® in Brunswick County, North Carolina in January 2003. Sunset Slush® is known for its unique flavor and texture; there is nothing quite like it - it has been cal...
6848 Beach Drive SW Ocean Isle Beach,
910.575.2020
Click for More Info
| Listing Name | Address | City | Phone |
| --- | --- | --- | --- |
| Calabash Creamery | 9910 Beach Drive | Calabash | 910.575.1180 |
| Callahan's of Calabash Fudge and Candy | 9973 Beach Drive, Southwest | Calabash | 910.579.2611 |
| Cappuccino by the Sea | 3331 Holden Beach Road SW | Holden Beach | 910.842.3661 |
| Fantasy Isle Ice Cream | 3354 Holden Beach | Holden Beach | 910.842.4008 |
| Flava's Coffee Shop | 310 West Bay Street | Southport | 910.457.5150 |
| How Sweet It Is | 101 Shoreline Dr W # 2 | Sunset Beach | 910.579.2777 |
| Jumpin' Java Espresso Co. | 4635 Main Street | Shallotte | (910) 754-5282 |
| Mavericks Java | 303 Sunset Boulevard North | Sunset Beach | 910.575.5282 |
| Ocean Isle Creamery | 8 Causeway Drive | Ocean Isle Beach | 910.579.5300 |
| OIB Surf and Java | 6278 Beach Drive SW Unit 6 | Ocean Isle Beach | 910. 575.6277 |
| Port City Java - Southport | 113 N. Howe Street | Southport | 910.454.0321 |
| Sandman's Candyland | 109 Jordan Boulevard | Holden Beach | 910.842.6322 |
| Sunset Slush | 6848 Beach Drive SW | Ocean Isle Beach | 910.575.2020 |
| The Scoop | 3425 Holden Beach Road | Holden Beach | 910.842.4617 |
Photography by Rusty Russ