Sunset Beach Vacation Rentals
Tired of dealing with crowds, even when you are on vacation? Then Sunset Beach, NC is the perfect place for you! The small island located on the southern coast of North Carolina is an ideal spot for your next family vacation. Quaint, quiet, and quirky, this is the perfect place to make memories to last a life time. Stay in a verity of Sunset Beach, NC accommodations to check out everything this cozy town has to offer.
Visit Brunswick Beaches is your one stop shop for Sunset Beach, NC vacation rental companies. Below you will find a list of the numerous accommodations Sunset Beach, NC has to offer. From a quaint hotel room, to a large beach cottage, the accommodations in Sunset Beach, NC are diverse enough to find the perfect vacation home for you and your family. Our current featured partner is Sloane Vacations Sunset Beach. Take a look at some of the great vacation rental companies below;
Featured accommodations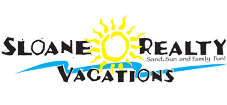 Sloane Vacations
This vacation rental company, offers a wide array of rental homes and vacation condos on Sunset Beach and Ocean Isle Beach, NC, from one to nine bedrooms. Searching for larger homes for your family reunion or a simple oceanside retreat for an i...
420 Sunset Blvd Sunset Beach,
866.931.5201
Click for More Info
| Listing Name | Address | City | Phone |
| --- | --- | --- | --- |
| Brunswick Beaches Camping Resort | 7200 KAO Drive SW | Sunset Beach | 910.579.7562 |
| Coastal Management LLC | 131-3 Crooked Gulley Circle | Sunset Beach | 910.443.3397 |
| Sea Trail | 211 Clubhouse Road | Sunset Beach | 888.321.9076 |
| Sloane Vacations | 420 Sunset Blvd | Sunset Beach | 866.931.5201 |
| Sunset Inn | 9 North Shore Drive | Sunset Beach | 910.575.1000 |
| Sunset Properties | 419 Sunset Blvd | Sunset Beach | 866.320.1344 |
| Sunset Vacations | 401 Sunset Blvd | Sunset Beach | 910.579.9000 |
| The Colony at Oyster Bay | 420 Sunset Blvd | Sunset Beach | 1.866.931.5201 |
| Wishing Well Family Campground | 520 Seaside Rd SW | Sunset Beach | 910.579.7982 |
Did you know Bird Island, located on the west end of Sunset Beach North Carolina, was named one of the world's most unique beaches by Yahoo Travel? This is due to the Kindred Spirit Mailbox, which holds letters of wish fulfillment requests. While you are in town, take a walk down to Bird Island, and leave a letter for the Kindred Sprit. Rent your accommodations in Sunset Beach, NC to see what all the fuss is about!
Just because this quaint little town is quiet, doesn't mean there isn't plenty for you to do while you are on vacation. As if lying on the beach and soaking in the sun wasn't good enough, Sunset Beach, NC offers not only on island entertainment, but other entertainment close by! Browse around our website for ideas for shopping, things to do, places to eat, and even find some local recipes! The charm of the Sunset Beach will leave you relaxed, and help you make memories for years to come!